The offseason is commonly thought of as a dreary dead period during which nothing happens.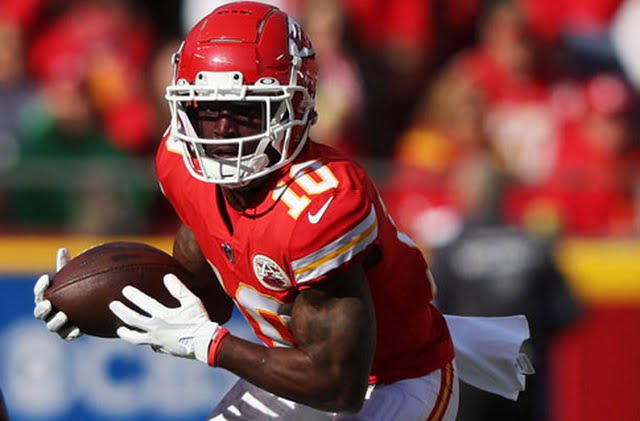 Maybe we'll revisit that definition in July, but spring in the NFL, beginning with the free agency opening and ending with the draft, is a hot time. NBA-style exchanges make us say "wow!" as often as we do during a spectacular regular-season game.
Some exchanges like Deshaun Watson we expect ahead of time. Others come as a surprise.
There was no apparent reason to trade Tyreek Hill from the Kansas City Chiefs. He is one of the league's most dynamic receivers in his prime. He has three first-team All-Star selections and six All-Star Game appearances on his resume. He didn't become a free agent right away or play under the franchise tag.
Perhaps we would have paid more attention to the complicated contract extension negotiations in a quieter offseason. But there was so much exciting stuff around us that we didn't notice.
Hill had one last year left on his contract. The active negotiation phase had been going on for three weeks. Kansas City made an offer that was supposed to make Hill one of the highest-paid receivers in the league. The player looked at Davante Adams' contract and made it clear through his agent that he wanted to earn more across the board.
A healthy pragmatism separates the good clubs from the bad in the NFL. The most important thing in dealing with star players is to break up in time.
Of course, Hill's Chiefs and Patrick Mahomes will be sorely missed in the 2022 season. That probably lowers the team's chances of winning the Super Bowl. And similarly, it's an acquisition for the Miami Dolphins, where the conditions are now set for Tua Tangovailoa to prove himself proficient or be deemed a rejected commodity.
But there is life beyond next season. The Chiefs have a significant element of success in today's NFL: an outstanding quarterback as long as Mahomes is young, long-term plans matter.
The Chiefs have determined how much Tyreek Hill is realistically worth. Overpaying a player (when it's not a quarterback) is as much a blow to the team's ambitions as losing a player. And general manager Brett Veach had the good sense to minimize the loss and get decent compensation for Hill. There are five draft picks (first round, second round, two fourth-rounders, and a sixth-rounder).
The Chiefs can find a replacement for Hill among both free agents and yesterday's students by freeing up space under the salary ceiling and getting draft picks. It's unlikely they can completely replace such a playmaker here and now, but whether the team becomes weaker or stronger depends on management's continued work.
Maybe Mikole Hardman will step up Kansas City Chiefs have been waiting for his progress. Perhaps the whole structure of the team's pass offense will change. But you can't go along with the egos of individual players when it comes to building a championship team.
From the Dolphins' perspective, it's also a good deal. First, new coach Mike McDaniel will be able to engineer the lightning fastest offense in NFL history, Hill plus Jalen Wadle plus Raheem Mostert.
Second, Tua Tangovailoa will spend a third season in 2022 on a four-year contract (with the option of an automatic fifth-year extension). After two years, Tangovailoa remains a cat in the bag, with experts arguing to the hilt about his potential. The Dolphins need a clear answer about the quarterback's capabilities before the sides sit down at the negotiating table. When it comes to a second franchise quarterback contract, you have to be 100 percent sure of your decision. And that decision will cost Miami far more in the long run than Hill's contract, and the draft picks given up for him.