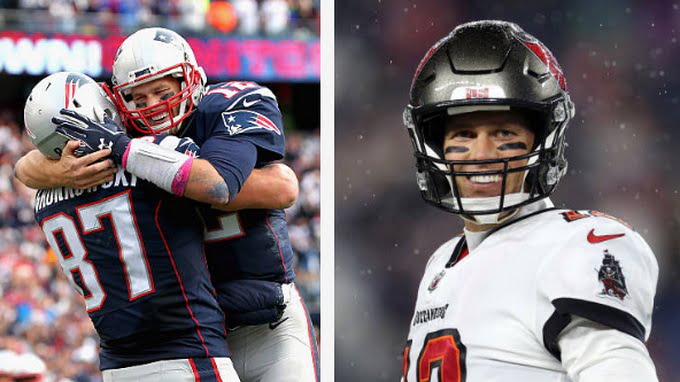 American football player, seven-time National Football League (NFL) champion Tom Brady has confirmed that he has decided to end his career.
The 44-year-old quarterback posted a statement on Instagram days after media reports that he had decided to retire after 22 seasons.
"I love my NFL career, but now it's time to focus on other things that need my attention.
Right now, the best decision would be to give the field to the next generation of athletes," wrote Brady.
Who is Tom Brady?
Tom Brady is an iconic American football player and one of the most popular players in the NFL.
Tom Brady is a quarterback selected by the New England Patriots in the 2000 draft. As part of this team, Brady won six Super Bowls – the season's final matches in American football. He became the protagonist of two Patriots championship dynasties – in the first half of the zero (2001, 2003, 2004) and the middle of the tenths (2014, 2016, 2018).
He was the Super Bowl MVP five times, the regular season MVP three times, was named to the All-Star Game 15 times, and the All-Pro team six times.
Why is he considered so cool?
First of all, because of the number of victories and championship rings won. The NFL is the most competitive of all American leagues. Over the past 20 years, 13 different teams have won the Super Bowl. That is, he won the championship ring every three years.
Getting into the Super Bowl is the cherished dream of any American football player, the crowning achievement of a career. Brady played in the Finals 10 times every other season.
The athlete spent 22 seasons in the NFL and won the Super Bowl seven times. Tom holds the league record for Super Bowl MVP titles. He was named the most valuable player of the decisive match three times.
What will happen to American football after Brady leaves?
Some fans say that the NFL will no longer be the same without Brady and that it will not be so interesting to watch. But these are, instead, people who were more rooting for one team (Patriots) and one athlete than they were fond of all American football.
But at the same time, there are plenty of rising stars in the NFL. The recent crazy playoff game between the Kansas City Chiefs and the Buffalo Bills has been hailed as one of the best games of the last decade, and quarterbacks Patrick Mahomes and Josh Allen have been compared to Brady and Manning.